J'Den Condo (Former JCube), Singapore
J'den is a new launch mixed-use development condominium with 368 units, comprising 40 storeys with 2 levels of retail space located at the former JCube at Jurong East Central, Singapore.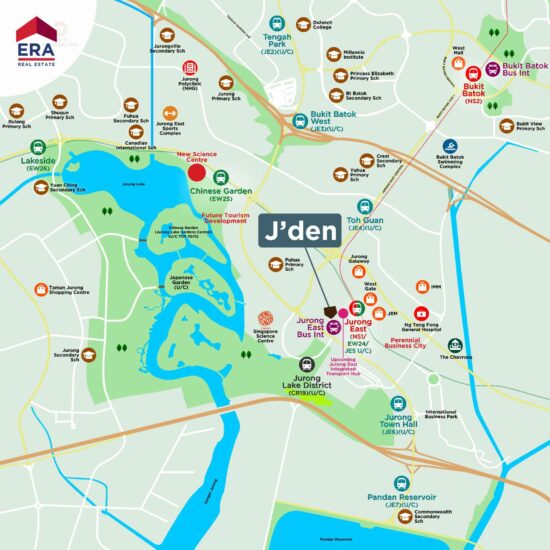 Register to Get Latest Info when Released.
Where it all comes together
A mixed-use residential development with everything you need right on your doorstep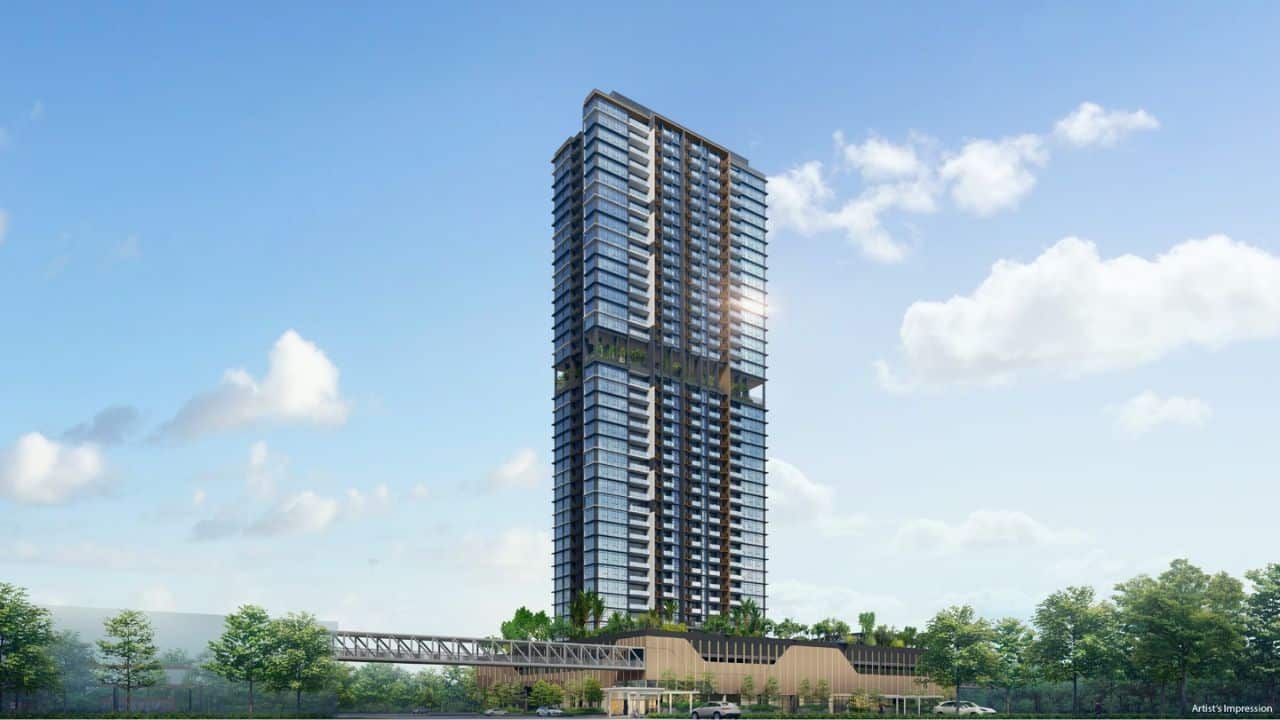 J'Den Condo (former Jcube shopping mall) is a 40-storey residential and commercial mixed-use property redeveloped from JCUBE edutainment mall in Jurong East. Slated for completion in 2027, this development by CapitaLand Development is a full facilities condominium comprising a swimming pool, play area, kid's pool, gymnasium, clubhouse, BBQ pits, outdoor spaces, social areas and beautiful greens. There are many more lifestyle amenities and interesting setups within the development catering to residents' diverse recreational and sporting needs.
J'Den is situated in an ideal location connected to Jurong East MRT interchange, Jem, Westgate and IMM Building via J-Walk, a covered elevated pedestrian network in the Jurong Lake District (JLD). Its strategic address near Singapore's largest business district outside of the central region not only promises a high potential for capital appreciation but the upcoming development in the precinct such as the future Jurong Region Line (opening in phases from 2027), Jurong East Integrated Transport Hub, public library, community club and sports centre also add to the attractiveness of the development.
J'Den is well located to access an abundance of neighbourhood amenities such as food centres, supermarkets, clinics, post offices, police posts and picturesque Jurong Lake Gardens with swamp forests, boardwalks and playgrounds sprawling around the lake. With Jurong East MRT Station merely 3 minutes' walk from the development and both the Pan Island Expressway (PIE) and the Ayer Rajah Expressway (AYE) just around the corner, travelling to anywhere in Singapore promises to be a breeze.
J'Den Facilities Overview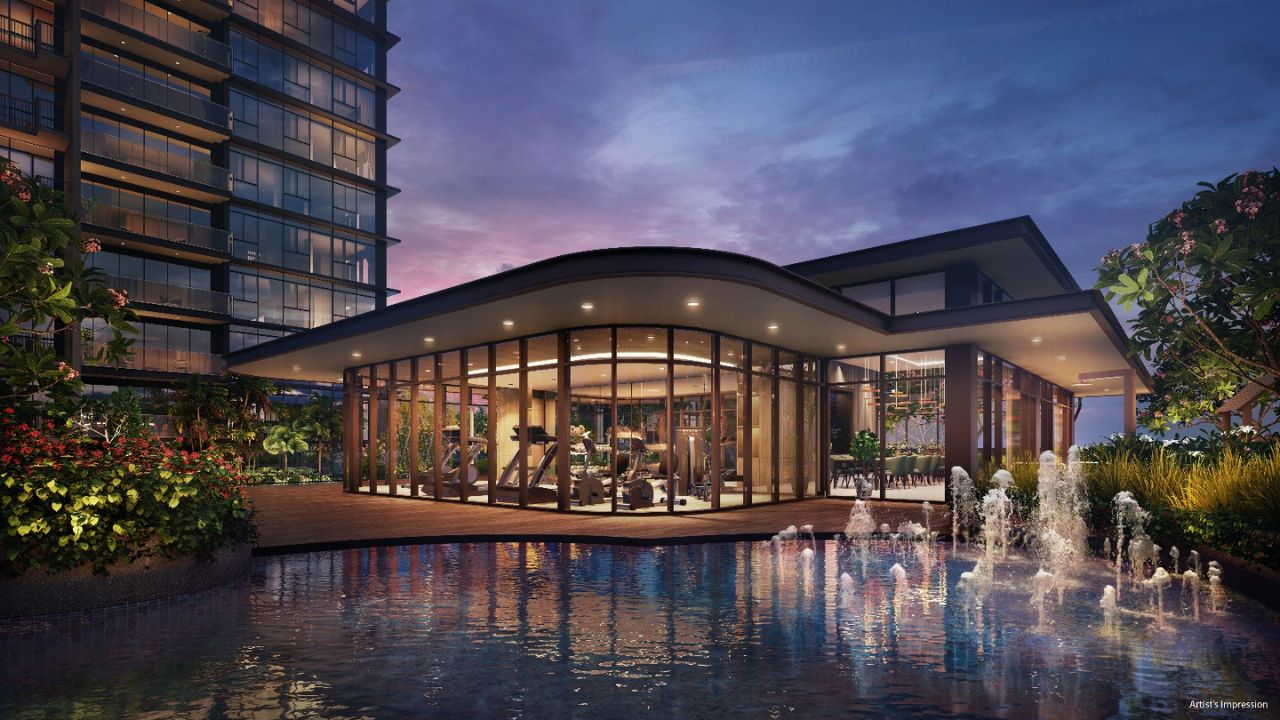 At J'Den condominium, every space in the development is designed with comfort, beauty and convenience in mind. Besides easy access to lifestyle products and services from commercial units on the first and second storeys, residents will get to elevate your living experience with many condominium facilities and amenities peppered around the development.
The wide range of themed facilities including a clubhouse with multiple function rooms, BBQ pits, outdoor pavilions and  social spaces are readily available within the development for hosting social and recreational activities. Those who love a good workout will be delighted to know there is a fitness area, lap pool, gymnasium and more to get the adrenaline pumping. Residents can also rejuvenate their body, mind and soul at the greens or take an easy stroll around the development with green landscapes curated to amplify the beauty of nature. It's one of kind lazy river will leave you excited after a hard day's of work to wind down and relax.
The Sky Terrace at level 24 offers a unique perspective providing you a breathtaking panoramic vistas of the surrounding cityscape, landscape and natrual beauty. This expansive view can be visually captivating and inspiring.  
Premier Home Appliances and Fittings, Smart Home and Residential Services
Every condominium apartment at J'Den is carefully designed to maximise living spaces and decorated with clean colour tones and soothing textures. Residents can look forward to a kitchen equipped with high quality premium appliances such as cooker hob, hood and oven. Unique to J'Den, every unit will also be installed with a Haiku Ceiling fan and an integrated filtered water kitchen tap. Bathrooms are also accessorised with high-quality fittings and wares. Some units will also enjoy an elevated bathroom experience with a smart toilet bidet complete with remote control and app.
Register to Get Latest Information
J'Den Condominium Neighbourhood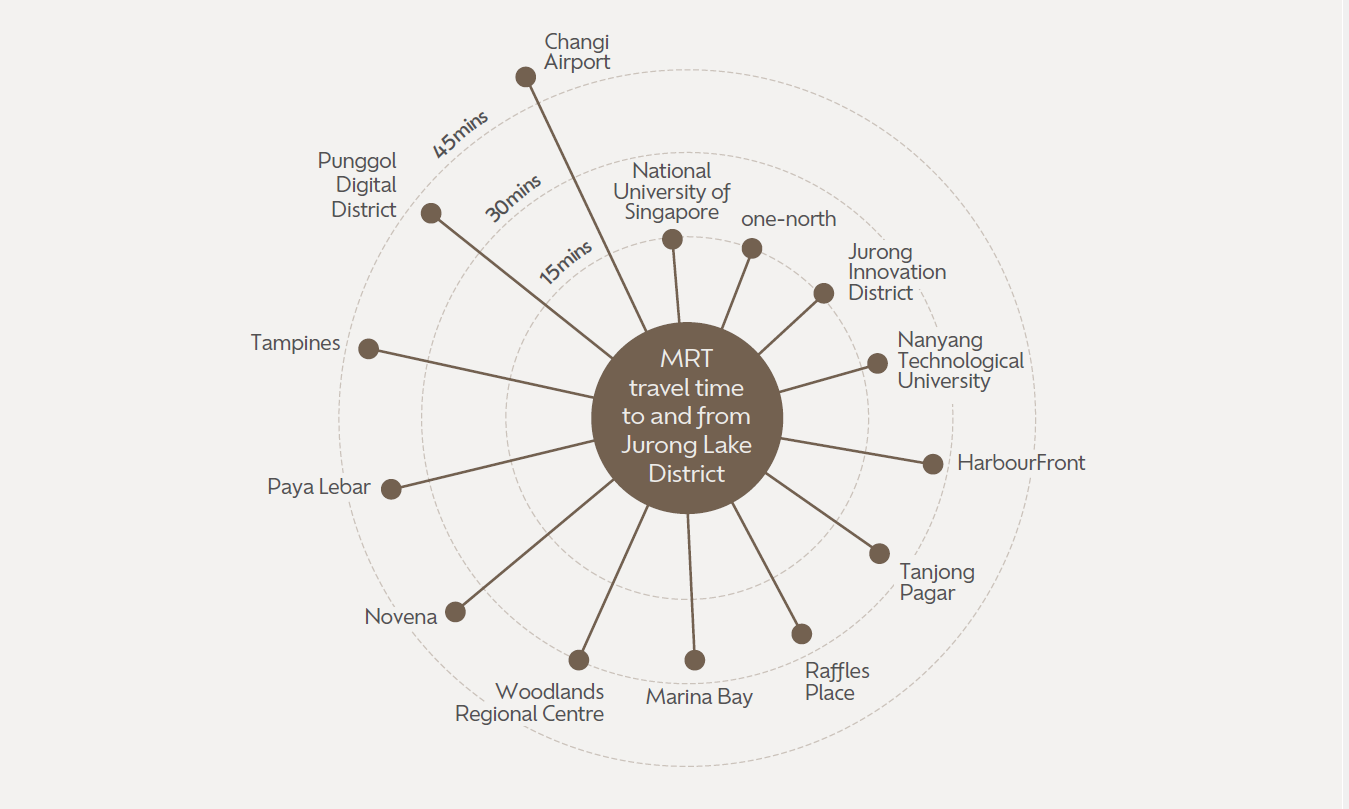 Situated along Jurong East Central 1 in District 22, J'den is in a strategic spot to easily access to a wide range of urban amenities, public transportation networks, schooling options and retail malls like Westgate, IMM and Jem. With Jurong East MRT Station only 3 minutes' walk from the development and both the Pan Island Expressway (PIE) and the Ayer Rajah Expressway (AYE) just around the corner, residents will always enjoy an easy commute to anywhere around Singapore.
The proximity to the beautiful Jurong Lake Garden, Chinese Garden and Japan Garden offers residents a chance to get closer to nature without having to travel far. The 90-hectare garden with swamp forests, boardwalks and playgrounds sprawling around the lake makes it the ideal spot for families and nature lovers to have fun under the sun.
RECREATION, FOOD & SHOPPING
Nearby Transportation Routes
J'Den is a few minutes' walk from Jurong East MRT Station which serves both North-South and East-West Lines. The Jurong East Bus Interchange is easily reachable by foot since it is only 1km away. The development is also well-connected to Pan Island Expressway (PIE) and Ayer Rajah Expressway (AYE).
Families with children can look forward to many schooling options near J'den. Some schools located near the development include:
• Yu Hua Primary School
• Fu Hua Primary School
• Crest Secondary School
• Shuqun Secondary School
• Jurong Secondary School
• Yuvabharathi International School
• Dulwich College (Singapore)
• Pat's Schoolhouse (Preschool)
• My First Skool (Preschool)
• Mulberry Learning (Preschool)
Nearby Shopping and Amenities
Residents of J'Den will enjoy a vibrant mix of shopping options at nearby Jem, IMM and Westgate, all within walking distance from the development. Many food centres can be found within a 3 km radius and multiple supermarkets like Giant (at IMM), Hao Mart (at Westgate) and Don Don Donki (at JEM) are reachable by foot. Many neighbourhood amenities such as Yuhua Community Club, Singapore Post, Jurong Regional Library and Jurong East Neighbourhood Police Centre are well within 1.5 km radius of J'Den.
Nature lovers will love J'den' proximity to Jurong Lake Gardens, Chinese Garden and Japanese Garden. There are also plentiful recreational activities at Snow City, Science Centre and Southeast Asia's first 8K 3D Digital Dome Theatre, all within 1 km radius. SAFRA Jurong which is 5 km away is another hot spot where families can bond over adventurous and sporting activities. Residents can also take a short train ride to visit Labrador Park, Haw Par Villa and Sentosa which is packed with iconic theme parks, wild rides, beautiful beaches and luxurious hotels.
Near by Business Parks, Office Buildings & Healthcare
J'den condo is located close to the Jurong Lake District, Singapore's next largest business district and Jurong Innovation District, an industrial district for advanced manufacturing, supporting an ecosystem of manufacturers, technology providers, researchers and education institutions with Nanyang Technological University.
Residents at J'den are well served by ample healthcare providers in the vicinity. Ng Teng Fong General Hospital, Jurong Community Hospital and St Luke's Hospital are all under 2.5 km from the development. The closest 24-hour clinic is merely 2 minutes' by foot and there are as many as six general practitioner clinics within a 2.5 km radius.
J'den condominium Developer
CapitaLand Development (CLD) is the development arm of CapitaLand Group. Focusing on its core markets of Singapore, China and Vietnam, CLD's well-established real estate development capabilities span across various asset classes, including integrated developments, retail, office, lodging, residential, business parks, industrial, logistics and data centres. Its strong expertise in master planning, land development and project execution has won numerous accolades including the Building and Construction Authority Quality Excellence Award and FIABCI Prix d'Excellence Award.
J'den Residences Location Map
J'den is a 99-year leasehold mixed-use property situated along 2 Jurong East Central 1. The development is in an excellent spot to access the Jurong East MRT interchange, Jurong East Bus Interchange, Pan Island Expressway (PIE) and Ayer Rajah Expressway (AYE). Retail malls like Jem, Westgate and IMM Building are also well within walking distance from the residence.
J'den' proximity to schools like Yu Hua and Fu Hua Primary School, and upcoming amenities such as the future Jurong Region Line, Jurong East Integrated Transport Hub, public library, community club and sports centre offers residents tremendous convenience.
Register Now To View J'den Show Flat & Receive the latest information when released.
Get in touch with our team at to receive the latest updates. This project is located a prime location in central Jurong. Be sure to stay in touch for more details about the project and the surrounding developments. 
Register your Interest Now
Register your interest now to be notified as soon as details are released for Show Flat Viewing, Price List, Unit Layout Chart, Floor Plans & E-Brochure. Get Direct Developer Prices.
Get E-Brochure and Latest Updates
Register your interest to get a copy of E-Brochure, and Latest Updates as soon as they are released!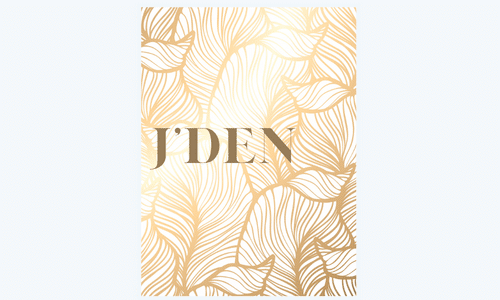 Who is the Developer of J'Den?
J'den is developed by capitaland. This is a mixed-use development with 2 levels of retail, a redevelopment of the former JCube shopping mall. 
Where is the showflat address for J'Den New Launch?
The show gallery for J'den is presently under development and will be situated in close proximity to its actual site at the former JCube location, 2 Jurong East Central 1, Singapore 609731. The exact address of the show flat will be disclosed closer to the launch date.
What is the tenure for J'Den?
The J'den Condo is an opulent mixed-use development located in Singapore's Jurong area, occupying the former Jcube shopping center and developed by CapitaLand on a 99-year leasehold basis. Its strategic location in close proximity to the Jurong East MRT station provides residents with convenient access to transportation and shopping amenities.
How many units will there be at J'Den?
The J'Den development is expected to feature 368 units of high-end condominium units.
Where can I obtain the floor plans for J'Den?
The Floor Plan and Layout section for J'den provides access to the floor plans for various bedroom configurations. (Please note that the developer will be releasing the actual floor plans shortly.)
What is the launch date for J'Den?
The anticipated launch for J'den is in Q4 2023. The developer will be announcing the sales launch date in the near future.
What is J'Den's PSF for Sale?
J'Den's estimated selling price per square foot (PSF) is in the range to be released by the developer in due time . The exact PSF will be disclosed closer to the launch date. Register now to receive updates.